Henry Dreyfuss designed Crane "Neuvogue" bathroom fixtures. ca.1936
Henry Dreyfuss was a noted industrial designer of the 1930s and 40s. He was born in New York City in 1904, and died in Pasadena CA in 1972. His design work could be found in objects as varied as farm implements and tractors to telephones, airliner interiors, to Hoover vacuum cleaners and Polaroid cameras. For those of us interested in bathroom fixtures, his most notable design work is found in the Crane Mfg Co line of upscale bathroom fixtures, "Neuvogue". The Neuvogue fixtures display the streamline look of the late 1930s. The rectangular sink top was perched on a china pedestal, or a sleek brass metal chrome plated stand with towel bars. "Neuvogue" sinks featured a wide waterfall shaped integral china spout set on top of the flat sink top, with ovoid lever handles mounted on the sides of the spout. The basin was a distinctive half round shape. The "Neuvogue" toilet was an oblong basin that sloped down in the back to create a bit of a squat position for the user, and was set on a square base. The tank formed a stark continuous and tall vertical shape from the floor and appeared to be all one piece with the base. The bath tub is a lightly curved diagonal in a square overall shape with an integral seat. There has never been another sink, bathtub or toilet design quite like that of the "Neuvogue".
NOTE- If you have a Crane Neuvogue toilet, tub or sink that you care to sell, please write and tell me about it.
dgh50@att.net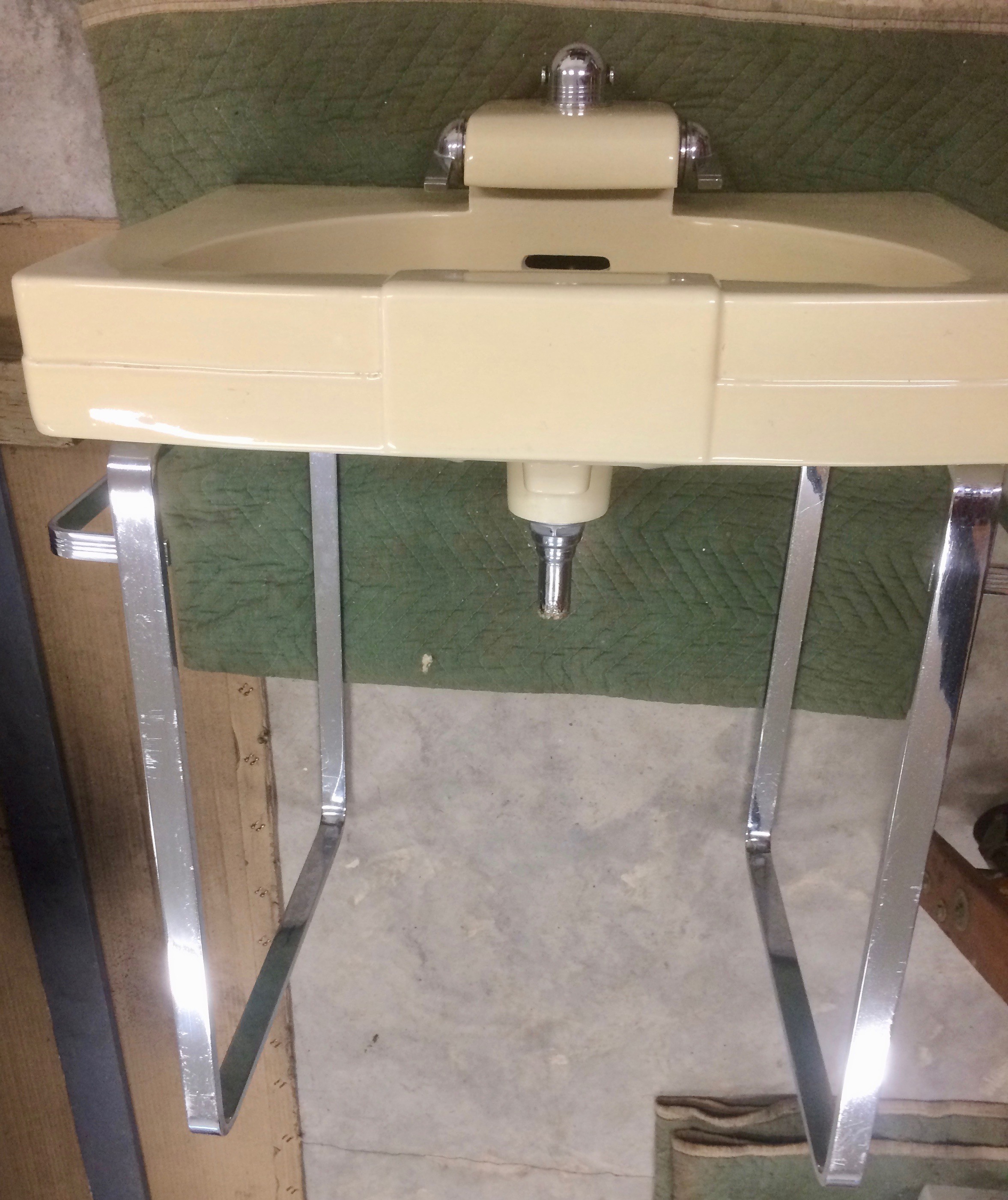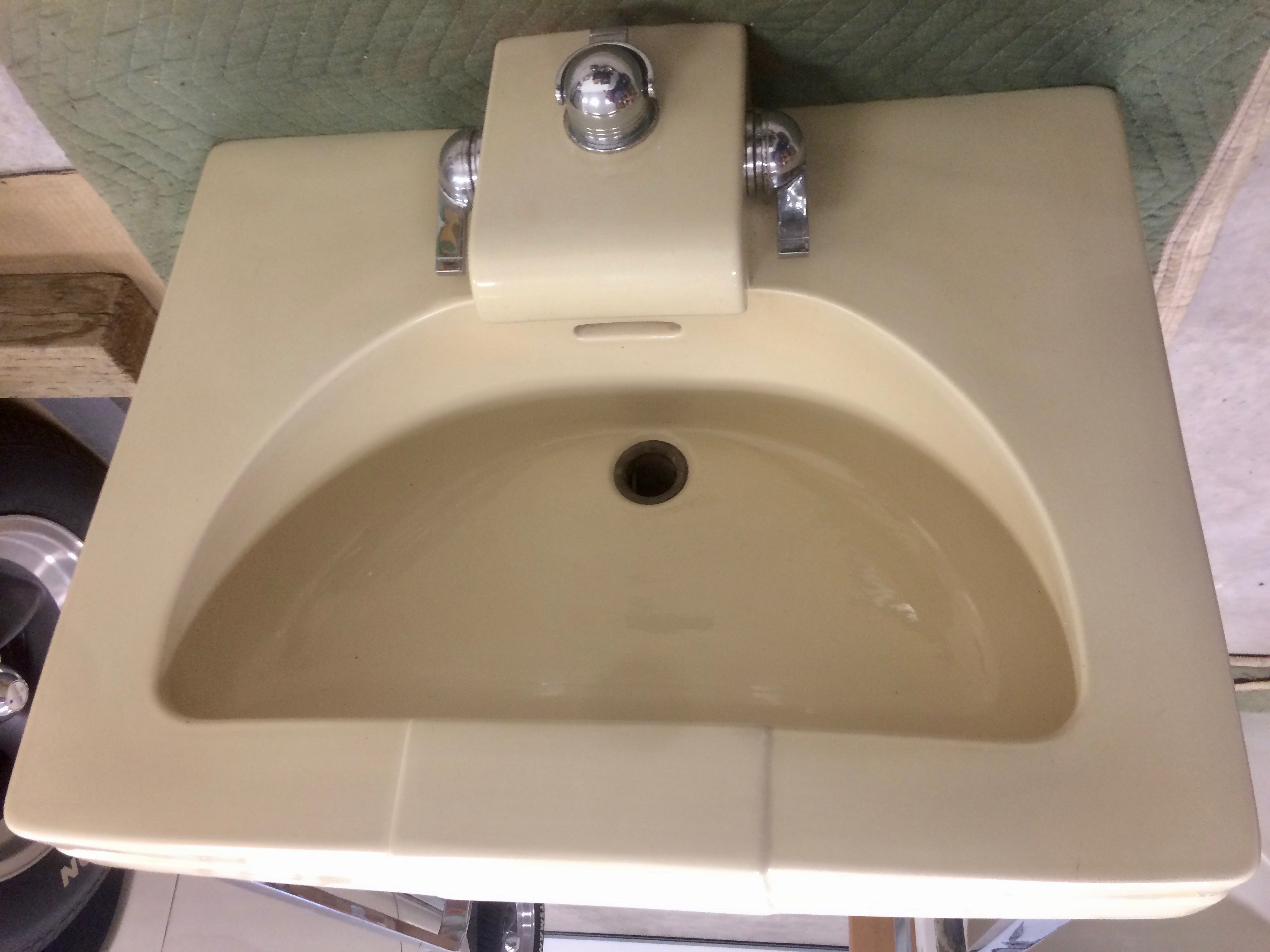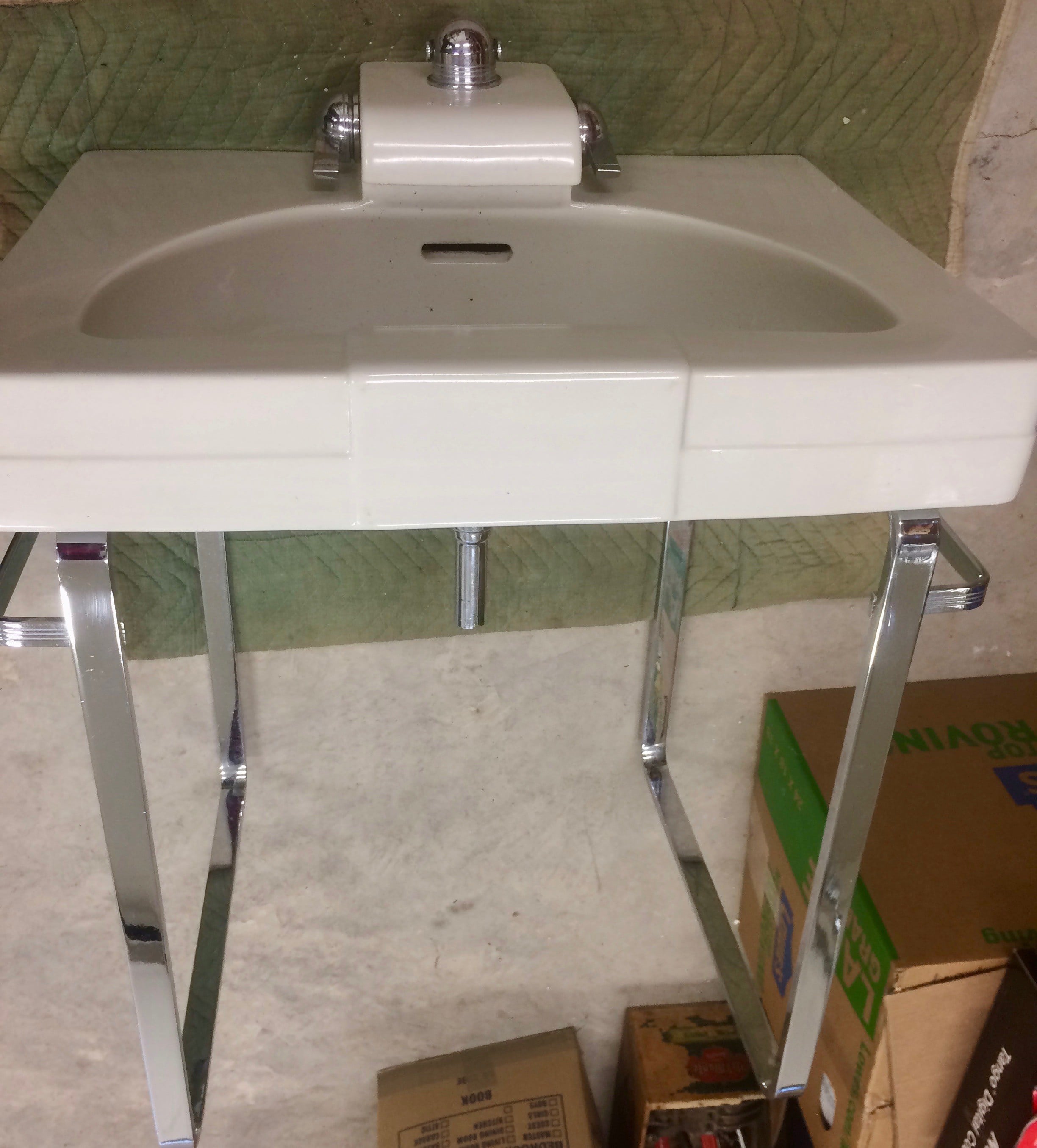 At the moment we have NO Neuvogue sinks on hand. This White sink and the other Pale Ivory (very pale yellow) went out to California in November.
dgh50@att.net