Classic Vintage Ribcage Needle Shower
We have had, over the last 40 years, a few freestanding ribcage needle showers, and this is the last, and the best one we have found. We pulled this beauty out of an old mansion in Montclair, NJ in 2018, where it was in original, working condition. This is a Standard Mfg Co Needle shower on 36" cast iron claw foot base. All original nickel plating, and porcelain enamel coating, still in very good condition. The price for this extremely rare piece is $14,500.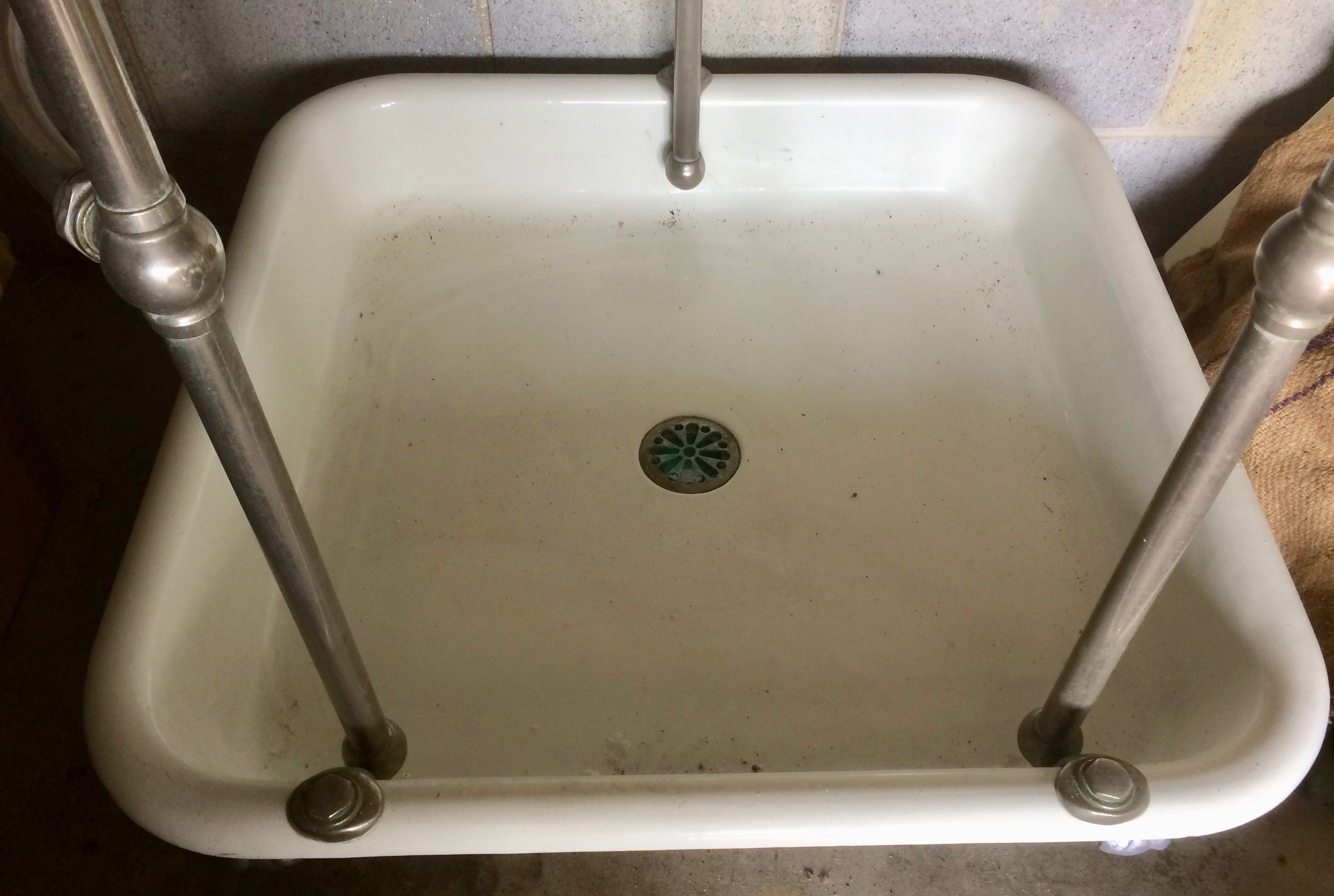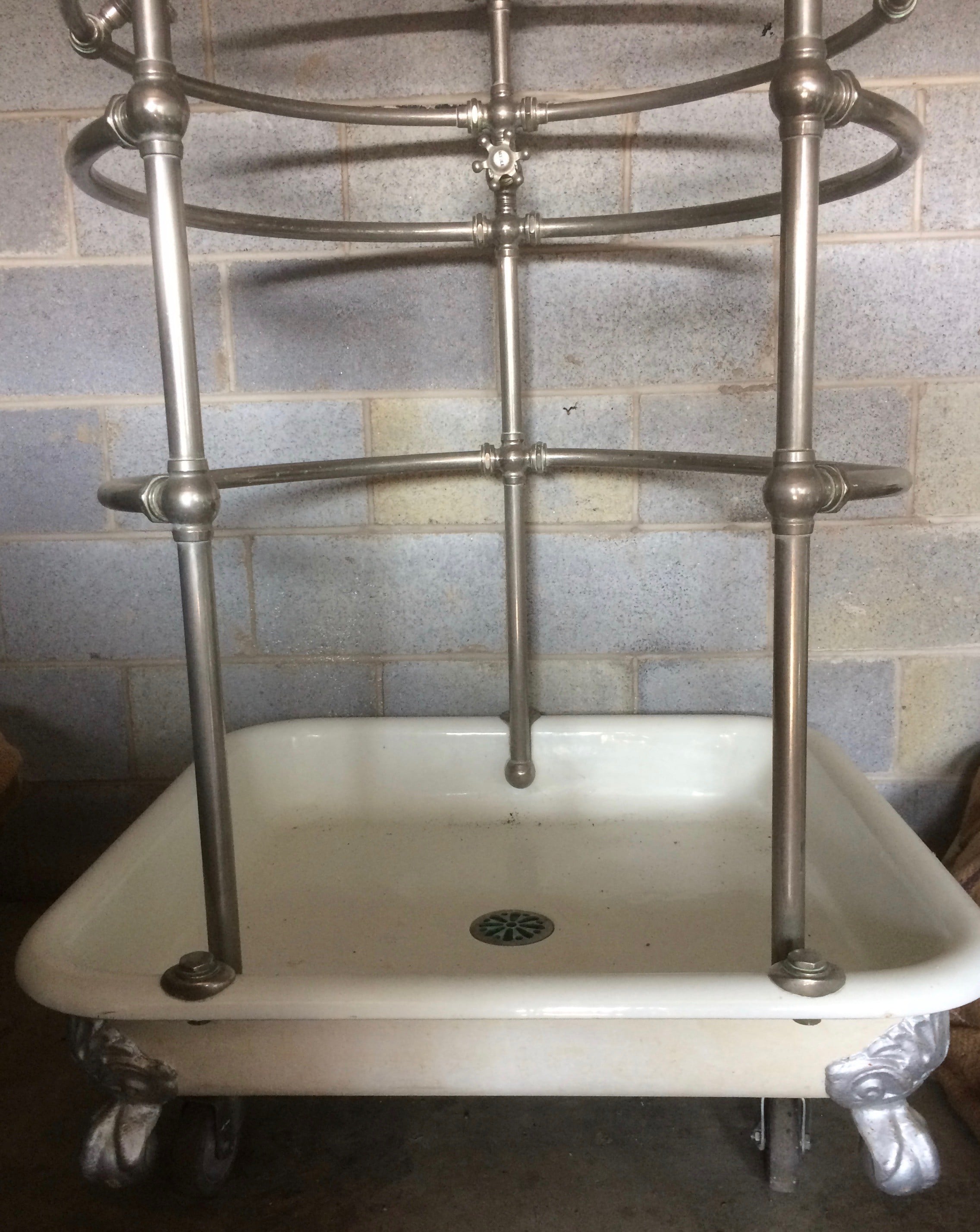 Classic

Standard

Ribcage

Shower
Mixing

Chamber w/

thermometer
The cast iron shower pan is 36" square and still coated in original porcelain enamel finish. There is still good shine to it. And the drain is all original and complete. It stands on 4 claw foot legs.